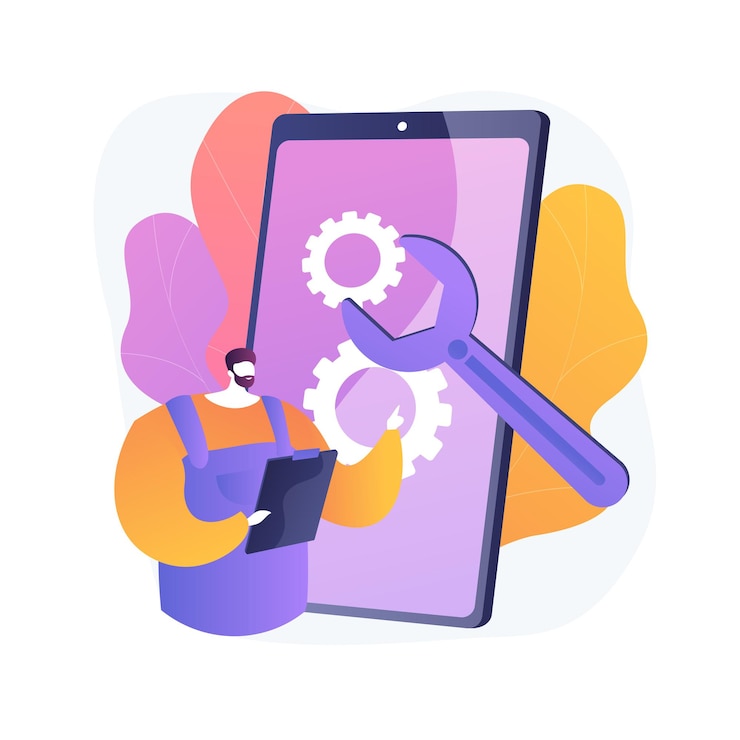 Since the Covid-19 pandemic, 88% of companies have implemented a remote work system or work from home. In fact, 74% of companies plan to keep employees remotely on a permanent basis. This system makes the workforce more often use mobile for work. So, the features or tools in mobile must continue to evolve in order to adapt to the times and the market.
Mobile tools will help agents work. Agents can save time while working and can provide solutions for customers more quickly and accurately so that it also has an impact on customer satisfaction. Below are the advantages of working with the right mobile tools:
Delivering a Personalized Experience to Your Workforce
We all agree that in this digital era, cellphones seem to be our lives. There are countless activities that we do through the help of cell phones. Especially for millennials and generation Z, cellphones have become an inseparable part of their lives. The average American can spend more than five hours a day on their cell phone, with younger users averaging nearly six hours a day. Millennials and Generation Z will make up 75% of the workforce by 2025, companies will neglect to ignore their preferences when it comes to empowering them as employees.
The Challenges of Working From Home
When the Covid-19 pandemic emerges, companies must change their work systems and accept new challenges. One of the challenges of working during a pandemic is that employees have to work while taking care of other household chores. For example, employees have to take care of children, clean the house, meet with colleagues, etc. This amount of busyness causes focus to split, and this can have an impact on the quality of work. Solutions that give agents the flexibility needed to keep them efficient and productive. Companies must be able to have good mobile tools that will help employees work effectively and easily. When employees work well, customer satisfaction will increase.
Putting the Power in Your Employees' Hands
Your employees' jobs will be more effective if your system allows employees to be able to manage their lives and manage schedules through a mobile application. The mobile application will make it easier for employees when they want to change schedules, or manage work plans, instead of having to manually open the desktop. The mobile application will reduce the digital and mental fatigue of contact center agents caused by having to juggle separate systems.
Solutif is proud to partner with Genesys. Genesys software has the forecasting and scheduling capabilities you dreamed of. See how the Genesys Tempo ™ app can help your agents track their working hours.